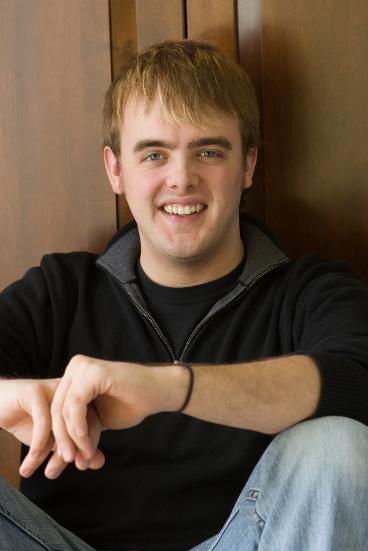 Jamie Bird is a graduate from the University of Western Ontario, Bachelor of Musical Arts program with a focus in Percussion performance. During his five years at UWO he was an active participant in the UWO Percussion Ensemble, Wind Ensemble, Symphonic Band, Jazz Ensemble, and held the post of Musical Director for the award winning Western Mustang Band for three seasons (2006-2009).
Jamie is an active member of the vibrant musical scene in Toronto, Ontario. He can be seen around town playing in cover bands, on stage with a cabaret performer, or in the pit orchestra for a musical theatre production.
Since January 2011, Jamie has performed consistently with Donavon LeNabat at Statlers on Church for the Thursday Night Open-Mic and Jam. Later that summer Jamie was introduced to Jeni Walls through Donavon as the pair had started hosting a show every monday night called "SINGular Sensation: A Musical Theatre Open Mic." It wasn't long until Jeni and Donavon had acquired a third partner in crime, and the trio has been going strong ever since.
Jamie was an original contributing member of the company of "Liza: LIVE!" with Jeni Walls and Donavon LeNabat, which made its debut at the Next Stage Theatre Festival in Toronto in January 2013. Playing to sold out audiences and to critical acclaim, "Liza" continued her journey and next appeared at the 2013 Toronto Fringe Festival; and in Hamilton, Ontario later that same year co-produced by Baby Gumm Productions; again to much success, winning a Hamilton VIEW Magazine 2014 Readers' Choice Award in the Best Local Theatre Production category.
Jamie is also a featured musician with Toronto's first rock-choir Newchoir. With them he has been featured on CTV's Canada AM, and on CP24 Breakfast.
Some of Jamie's theatre orchestra credits include Bye Bye Birdie, Anne of Green Gables, Dirty Rotten Scoundrels, Little Shop of Horrors, Sweeney Todd, Les Miserables, Urinetown, and Chess. Jamie is the Pit Band Director of the Award Winning Northern Lights Show Choir in Toronto (National Champion 2014 (Small Non Arts Division), Best Overall (National) Pit Band 2014). As a professional percussionist, Jamie has also taught drums in the London area at the Sweet Music Centre, and is currently the Sales and Service Manager at Soul Drums, a percussion retail and learning centre in Toronto.